Sleaford Grammar Schools announce exciting new partnership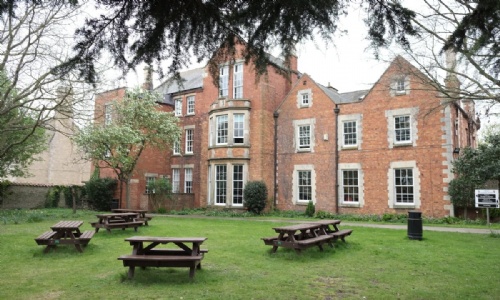 Following a period of consultation with stakeholders, the Governing Body of Carre's Grammar School would like to advise that they intend to create the Carre's Grammar School Multi-Academy Trust. It is also delighted to announce that Kesteven and Sleaford High School Selective Academy (KSHSSA) has agreed that it would like to join the new MAT.
Consultation will now be undertaken by KSHSSA, assisted by CGS, to ascertain stakeholders' views. Following a successful consultation CGS Trust, in conjunction with KSHSSA, will submit a business case to the Department for Education seeking permission to create the new MAT.
This new partnership arrangement between the two schools will give benefits to the young people of Sleaford and its surrounding areas by being able to offer the best features from both schools in terms of high quality teaching and learning, leadership, administration and governance.
The two schools will continue to operate on the two current sites, sharing facilities, leadership and staff where beneficial. It is envisaged that a three school Sleaford Joint Sixth Form would be available to students for September 2016.
The new MAT will assist the schools in reaching their joint long term aim, to become a co-educational grammar school on a new site when it is reasonably possible.
Chairman of Governors at Carre's Grammar School, Andrew Hutton said: "This is an exciting new development for the schools and young people of the town and the new arrangement will support the regeneration of Sleaford and provide longer term security for Grammar School education in the town thus benefitting future generations."
Mr Robin Baker, the Chair of Governors at KSHSSA added to this: "I am delighted that two schools with similar aspirations and values will be working together for the benefit of the young people of the town."
Nick Law, Headteacher of Carre's, said: "We see there are many economies of scale to be achieved by working together more closely. At the same time we want to retain each school as a separate entity so we can preserve its own unique identity and ethos. Both schools are rightfully proud of their friendly atmosphere and relatively small size – these will remain, but by joining together in a Multi-Academy Trust we will be able to benefit from the shared resources that come from two schools with a total pupil population of 1600."
Headteacher of KSHSSA Craig Booker, said: "This represents a tremendous opportunity for both schools. We envisage that there will be lots of ways in which we can work more closely together for the benefit of all of our pupils. Shared opportunities for professional development of our staff, joint extra-curricular activities such as trips, drama productions and the Duke of Edinburgh Award are just some of the immediate benefits we can see happening."